5 tags
Vine: Welcome to the Next Generation of...
Now I understand what you're thinking…wow, those are awfully big words for a company that is barely two weeks old. Twitter unveiled Vine, an app for iPhone and iPod devices that lets anyone create and share 6-second looping videos. The same way that Instagram burst onto the scene two years ago, Vine is following that same wow-factor entrance. Ad agencies everywhere have been put on notice: there...
6 tags
My 10 Professional Goals for 2013
I'm riding one hell of a wave of hard work + good fortune + successes over the last 7 months, and I want to continue to have those dominos fall in 2013. Here is a list of my 10 professional goals for 2013. They are in no particular order. These are actionable, obtainable, and hustleable.  Update: As I was sitting here rereading my goals and going over my goal sheets, I realized I'm...
3 tags
My Thank You Blog of 2012
There are plenty of people I am indebted to and owe so much of my success to through the 29 years of my life, but what I wanted to focus on the people who helped me through what started off as a not-so-great 2012, yet eventually became my most successful professional year ever. This blog post is a collection of short Thank You notes written in one post. This is my humble attempt at a digital...
Welcome Back, Welcome Back, Welcome Baaaaack
I need to apologize. I've dropped the ball….big time. I got overwhelmed with a bunch of professional and a few personal changes that all seemed to hit me at once, and I let my blog suffer. July 12th I said I was going to fill you in tomorrow. Well, if tomorrow meant 40 days later, let's do it! In May an amazing business friend and mentor Shelly Kramer, founder of V3 Integrated...
5 tags
5 tags
Why You Matter
I'm redoing my website, going to be moving it to Wordpress too. And I'm going to have a poetry tab. Yes this is poetry is mine. Yes I wrote it. I don't flipping care if you like it, read it, or anything opposite of either. I'm doing it for me. Here's a sample: Why You Matter      Words are a vehicle, not a choice. When you let go of angst, you'll find your...
3 tags
Missing: Have You Seen Ryan Cox?
   I sure as hell haven't. I mean, the last couple posts on his blog weren't even his. Where did this fool go? Well, luckily this story has a happy ending. The news, is all extremely, positively, awesomely, amazingly, outstandingly, (how long is he going with this joke) phenomenally, brilliantly, astonishingly, (f*cker is still going) fortunately, helpfully, happily, crazily,...
6 tags
Going Green in your Office - Why its Good for Your...
No matter what business you may be running, going green is an important step that we should all think about making. It is not only very important for environmental conservation, but it is also important for the conservation of your resources, decreasing the amount of wastage your company produces. By aiming to go green and making your processes more efficient, you could indeed increase profits and...
7 tags
Make Digital Media a Part of Your Online Strategy
These days, more and more organizations are turning to video and other digital media to promote themselves. Why is this the case? Consumer preferences are increasingly shifting away from long-form print and instead towards a wide range of dynamic digital media, such as video and audio. Digital media can convey a business's story in ways that print fails to do so: for online visitors, it can...
8 tags
The Art of Finding a Job: 5 Musts
I've neglected writing over the last month. And it's hurt — I've felt different. Like I'm letting someone down. Like I'm not 100% of who I should be. Sometimes things happen  that cause you to put other things on the back burner (that story for another blog) and  well … writing got put on the back burner. I've managed to catch my footing enough to...
10 tags
#Nerdswag: Everything In Life Should Fit
Jeans should fit. Gloves should fit. #Love should fit. What your job is and your passion, in a perfect world, should fit. Shit in life should fit. We leave something behind when we are fitting into everything though. Friends. Wait. I'm not talking about your soccer friends you grew up with since you were six. I'm not talking about your crew from college. I'm talking about the...
11 tags
Manpacks: Man's Answer to Mom After Moving Out
Men usually aren't a fan of shopping. Stereotypes are what they are for a reason, because it speaks to the majority. With that being said, stereotypically men are the most adversed to clothes shopping. It was easy when we were younger, if it didn't have a swoosh on it, then it was a jersey of one of our favorite players.  And when it came to the bare essentials: underwear, socks,...
6 tags
Don't Be Eli Manning or Tim Duncan
I can say with unwavering certainty that I am able to find a lesson in anything I hear or see. So when I was watching ESPN's First Take this morning, a great lesson slapped me right in the face. The topic was: will a second Super Bowl ring make Eli Manning more popular and translate into more endorsement deals? The long and the short of it can be summed up with one word: No. Eli Manning...
4 tags
We will always remember you #Worleybird.
6 tags
7 tags
#SuperIndy: Don't Judge a Book By It's Cover
Momentum is a very interesting word. It is a word that describes more about what you can expect in the future, as opposed to what you should expect right now. Momentum, in fact, is one of the better forecasters of all-time. (His track record proves it) So as the momentum builds for Super Bowl 46, it's a pretty exciting feeling being a part of the host city. More importantly, Indianapolis is...
Who You Are Speaks So Loudly I Can't Hear What...
Am I the only one that finds motivation in the strangest of places? Seriously, random-acts-of-DUHness. Last night I was eyes-deep (if thats not a word I just made it up) in what ended up being my favorite Criminal Minds off all-time…when I saw it. It was a commercial, so of course I'm surfing Twitter on my iPhone. (insert audience laughter) And I see my friend Heather Meeker RT our...
Are You Innovating or Automating Your Life?
Work. Family. Self. Imagine if you were asked by your boss to decide to choose two of the three in order to be really successful. Which two would you choose? Amy Jo Martin chose all three. She then proceeded to turn in her two-week notice and left her job deciding to be fearless and conquer all three. Let me ask a serious question: Are you automating your life?  Think about the online+offline...
6 tags
Are You Drinking Enough Water Everyday?
I'm on a health kick. You most likely know that already. Follow-Through is my defining word of 2012. In conjunction with my new found health kick, I have finally acknowledged one very key fact: Accountability is one heck of a tool for follow-through. So Chris Theisen and I decided that we were going to hold each other accountable for our daily water intake.  Thus, the #h2o12 hashtag was...
3 tags
1 Thing I'm Going To Do In 2012
follow-through: carrying some project or intention to full completion I decided I was not going to do a New Years Resolution post, because the market is flooded with those and my blog doesn't carry enough weight (yet) to rise above that noise. Be honest with yourself, how many of those did you read/see? I'm guessing the number is closer to ten than it is one. I hope that everyone...
3 tags
Shut Up And Do It Already
I ruffle feathers, sometimes on purpose, and other times it's without any intended effort whatsoever. The point is that my personality is abrasive. I enjoy knocking people off their guard. Why you ask? Because I find that I get more honest, sincere and thoughtful words spoken to me when someone is out of their comfort zone. The long-winded rehearsed responses are gone. Brevity rules the night....
5 tags
Want a Better Website? Learn to Code
If this blog post had a theme song, it would be Olivia Newton John's Physical. Good. Now that you've got THAT song in your head, let's get started.  Know you need to fine-tune your website design but keep putting it off? Or regularly find yourself bugging friends on the interwebs whenever you need something done that you don't know how to do? Here's a thought:  Make a New Year's resolution for...
7 tags
Why Gini Dietrich Should Hire Me in 2012
There isn't a lot that I can say I wouldn't do. Let's remove my personal two caveats: 1) Bad people stuff — killing someone, stealing, etc.. and 2) Life-risking adventures — bungee jumping, skydiving, etc.. Sans those two categories, the list is remarkably small. So small in fact, that like the list of all of the food that I'd eat, I could name everything in 30...
6 tags
Six Reasons Why I Will Never "Fan" My Child's...
I got an email from Ryan asking if I'd write a guest post about anything for the relaunch of his blog. Anything? That's a lot of things… and I'm an opportunist, so I figured I'd write about how my kid's school has it all wrong in a place they are unlikely to read. Just this year the administrators at my son and daughter's K-8 private school added an icon to their email signature "Fan us on...
5 tags
Why I Changed My Persona
I've rewritten this opening sentence 23 times now. Unfortunately, not 1 of the 23 attempts hit the note at the pitch that was destined to be that last note. I'm an emotional person to my core, plain and simple. If you've ever met me, or know me at all — you know that to be an understatement. Understatement of the century most likely. So if I'm being over-dramatic on...
7 tags
10 Things I Learned From The Business World
When my good friend Ryan Cox asked me to write him a guest post for a blog that he's finally getting off the ground, I jumped at the chance to write a no-bullshit post for someone I truly think is super-intelligent and will go plenty of places in the business world. After my excitement was calmed, shame set in as I have had several attempts at getting a personal blog off the ground, none of which...
6 tags
Do you think the Colts will go 0-16?
Quipol
7 tags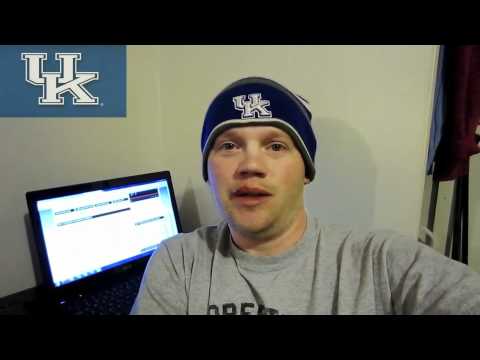 7 tags
Reputation Management 101
Reputation is one of the few things that takes a lifetime to build and seconds to destroy. Most people are conscious that they have a reputation to uphold whether it be on campus, in the workplace or in their community. However, most people don't think about the repercussions of what they say online, and how it can affect their chance at future employment. Working in social media means viewing...
6 tags
Win a PLATINUM Keurig - A Great Christmas Gift!
Win a Platinum Keurig from David's! Want to win a PLATINUM Keurig this holiday season? We thought so! A Keurig is the perfect holiday present for everyone on your list this year. We are obsessed with our Keurig, and the K cup collection, and know you will be too! Sweepstakes officially ends December 26th. #coffeelover Enter to win...
7 tags
Behave Like A Level 5 Employee
More than two years ago, I was going through a journey to discover what kind of leader I am, where my strengths lie, and what skills I need to look for when hiring. During that time, we also took a step back to discover what makes a level 5 employee (as described in "Good to Great")…or someone who is a leader at any level. At Arment Dietrich, we don't interview people – we interview leaders. And...
8 tags
Community Managers Are The Most Important Role:...
Guest post: Digi Jeff (@digijeff) provides digital strategy for entertainment brands as well as a facebook app and web development. Entertainment brands such as music artists are the biggest leaders on all social media platforms.  Eminem is the king of Facebook, Lady Gaga is the queen of Twitter and Britney Spears is the Queen of Google+.   Technology is constantly changing industries, look at...
7 tags
Business Tips I Wish I'd Of Got Along The Way
  Guest Post: Justin Brackett of BizChangerZ This post is written for all the little guys (or gals) interested in starting their own businesses, especially those interested in using social media to market their business.  There isn't a secret formula , although I wish there was, that explains the ins and outs of starting a company from the ground up.  Most of us learn by going to school, reading...
7 tags
Tweetie Girl Tip #20: Taking Ownership of a...
Guest Post: Kristen Nicole of Silicon ANGLE & KristenNicole.com Tweetie Girl Tip #20   Taking ownership of a project is a phrase often taken for granted.  It's one of those things you hear all the time and know you need to do, but don't understand how to apply it until you've had a run in or two.  This past year I've had enough run-ins to begin understanding what it really means to take...
6 tags
THE OPTIMISM MANIFESTO!!!!!!!
Guest post: Laura Petrolino of Flying Pig Consulting. Since I'm a guest on this blog I feel it is only fair to warn you upfront about what lies ahead.  Today you innocently came to this blog, unaware of what you were about to encounter. "Oh look at the cute, little blonde", you say to yourself, "I wonder what nice things she has to say….". Little did you know that you had stumbled upon...
Watch
We have a bus. Her name is @ShortyBlueWop. This is her music video.
9 tags
Email Pitching Tips: From Pitching to Placement
Guest Post: Harper Schmidt of Ruby Media Group In the PR world, email often takes the place of a phone call, especially when pitching a reporter, so it's important to be able to craft an email that is not only eye catching but well written. The following tips will help you write an email to a reporter that is sure to get a response!  Creative Titles A clever subject line can be the difference...
Friends Make The World Go Round: Guest Bloggers...
I've got a pretty awesome set of friends.  I'm blessed to have an amazing support system of friends.   I'm extremely fortunate to be surrounded by amazing friends who support me in so many different ways. It's difficult to be someone that claims to have a way with words, and not be able to adequately put into words something you're trying to say. Yes, it happens to...
7 tags
5 Tips to Managing Your Entrepreneurial...
I love air conditioning. So much so, that in an attempt to control the temperature of my house, I've been known to set up elaborate booby-traps around the thermostat. As obsessive and controlling, and downright laughable that reality is, it's not the thermostat that highlights the biggest character flaw I'm trying to manage. It's managing and controlling the temperature of expectations I have in...
7 tags
Over & Over & Over - Insert Cliche for First Time
Do you ever stare at the screen and not know what to say? Fingers unable to move? The keyboard humming of a hastily typed F*CK OFF email response no longer the base of your favorite song - today? Oh — well I haven't so you'll have to tell me what that feels like. I'm an overing. An overing, by definition (mine of course) is someone who does everything more than expected,...
4 tags